Street View of Liege Manor Equestrian Centre Bonvilston South Wales
Street View of Liege Manor Equestrian Centre Vale of Glamorgan South Wales
Nearby Attractions
Liege Manor Equestrian Centre - Liege Manor Equestrian Centre has been established for 20 years. The centre is Wales' premier equestrian centre with approvals and accreditations from......
Cottrell Park Golf Club - Cottrell Park is situated in the heart of the Vale of Glamorgan, located 5 miles west of Cardiff. It is a 36 hole course situated in historic parkla......
Tinkinswood Burial Chamber - Tinkinswood is an impressive Neolithic burial chamber of the so-called 'Cotswold-Severn' type. The capstone weighs around 40 tons and is one of the l......
St Cadocs Church Llancarfan - The church of St Cadoc's is the focus of the small & charming village of Llancarfan in the heart of Vale of Glamorgan. A Celtic monastery, foun......
Dyffryn Gardens - Dyffryn is not just one garden but a series of gardens consisting of a number of outdoor rooms. Each room is enclosed within clipped yew hedges and ha......
St Lythans Burial Chamber - Known as Gwal-y-Filiast in Welsh this is a single stone chamber, now denuded of its cairn, belonging to the so-called Cotswold-Severn group of Neoli......
Coed Hills Rural Artspace - Coed Hills Visitor Centre is situated in the picturesque Vale of Glamorgan, just 8 miles west of Cardiff. In an area packed with ancient history and b......
Vale Hotel, Golf & Spa Resort - There are two 18 hole courses:- Wales National: This 7413 yards parkland course features all greens being constructed to USGA standards with water b......
St Lythams Church of St Bleddian - The parish church of St Lythans is dedicated to St Bleddian. It lies in the benefice of Wenvoe and St Lythans. The church is a medieval foundation and......
Welsh Hawking Centre - At the Welsh Hawking Centre you will see over 200 Bird of Prey including Eagles, Owls, Hawks, Falcons and Buzzards. They can be seen and photographe......
You may make an instant secure room or cottage reservation close to this attraction. Room and cottage availability and rates are confirmed online prior to booking. Simply click through to the hotel or cottage page, choose a suitable property, check availabilty, including dates of stay, to confirm the exact room rate and reserve the accommodation.
Nearby Cottages
PINE LODGE - B5648
PINE TREE - B6503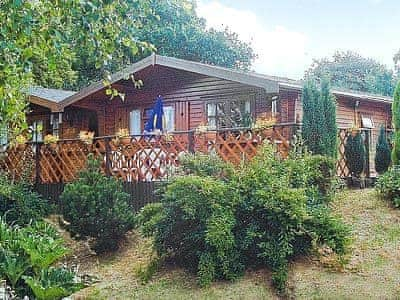 THE COACH HOUSE