Street View of Oakdale Golf Club Oakdale South Wales
Street View of Oakdale Golf Club Caerphilly County South Wales
Nearby Attractions
Oakdale Golf Club - This pay-and-play course is located near Caerphilly and is the perfect place for beginners as its not only a nine-holer but is pretty short, too. Howe......
Blackwood Golf Club - Blackwood Golf Club is a nine-hole parkland course situated in Blaenau Gwent, near Monmouthshire, South Wales. This nine-hole parkland course is situa......
Blackwood Miners Institute - BMI is located in the South East Valleys of Wales and our presence on Blackwood's busy high street places us at the heart of the community, present......
Blackwood Showfields - Blackwood Showfields are a public space situated near Blackwood (Caerphilly). There are various attractions throughout the year including the Bedwellt......
Bedwellty Agricultural Show - Something for everyone. Ferret racing, gun dogs, falconry, countryside area, sheep, cattle, pigs, family dog show, terrier ......
Sir Harold Finch Memorial Park - Located outside the Council Offices at Pontllanfraith, the 4.5-hectare area is made up of grassland divided by hedgerows, a wetland area adjacent to ......
Pen y Fan Pond - Pen-y-fan Pond is one of the last remaining canal feeder reservoirs in Wales. This popular summertime family destination offers safe, flat, open spac......
Newbridge Rugby Club - Newbridge RFC was "born" in 1888 and gained admission to the WRU in 1911. Newbridge has a proud history as a first class club and the peopl......
Ebbw River - The Ebbw River (Welsh: Afon Ebwy) is a river in South Wales. The Ebbw River is formed by the confluence of the Ebbw Fawr, and the Ebbw Fach.
Bargoed Woodland Park - Created from three collieries and surrounded by the communities that worked in them, Bargoed Woodland Park is Caerphilly's newest country park. Ent......
You may make an instant secure room or cottage reservation close to this attraction. Room and cottage availability and rates are confirmed online prior to booking. Simply click through to the hotel or cottage page, choose a suitable property, check availabilty, including dates of stay, to confirm the exact room rate and reserve the accommodation.
Nearby Cottages
PARC HOUSE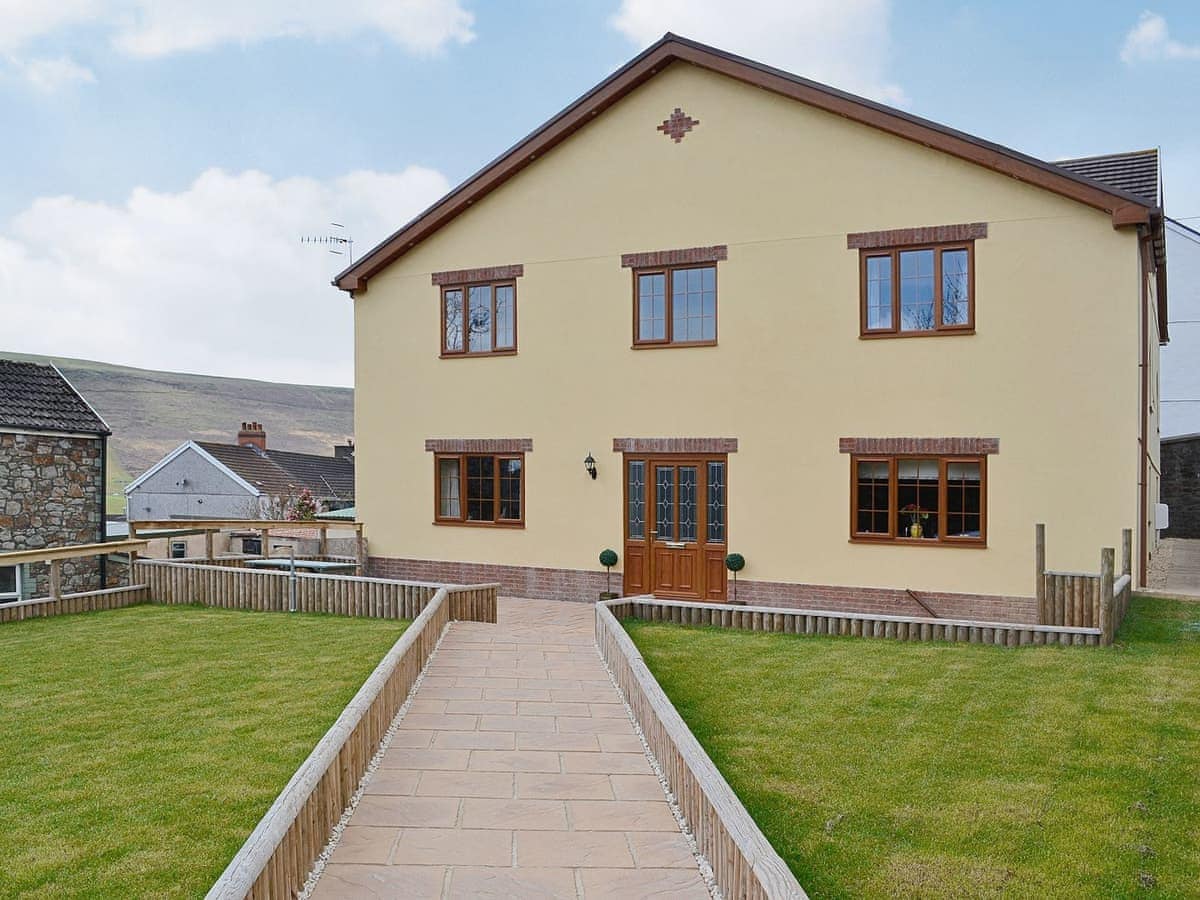 Joy Cottage